Conditionally show any Gutenberg Block.
Target your visitors and customers like never before.
Conditional Blocks allows you display unique blocks and tailored content to everyone.
What Conditions Can I Apply?
User State
Conditionally show or hide any Gutenberg Block depending on if the user is logged in or logged out.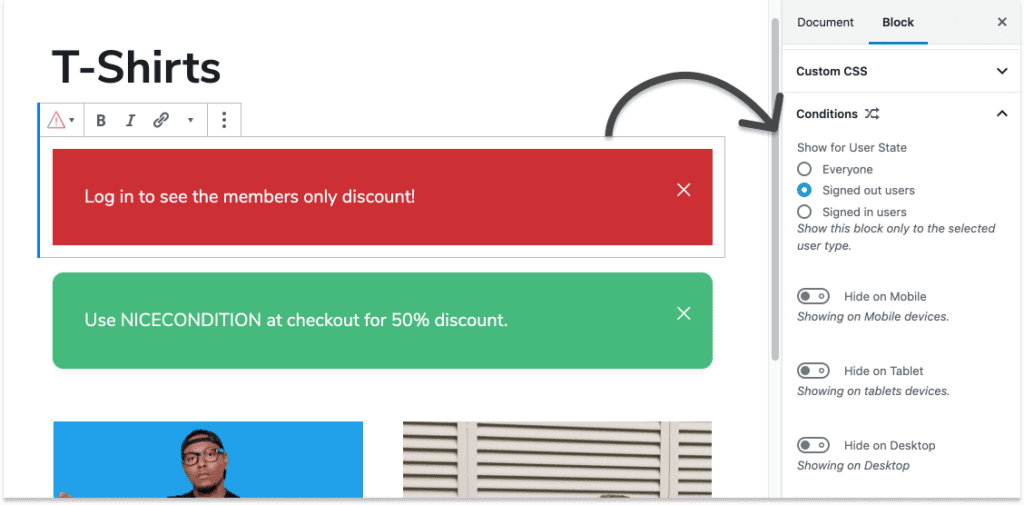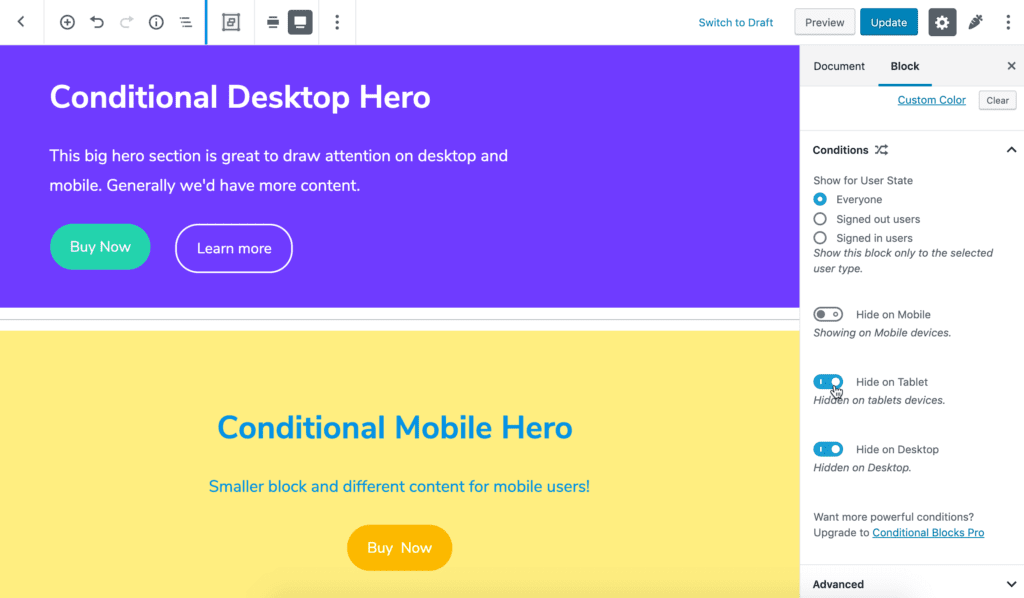 Device Size
Gutenberg Blocks can be difficult to get perfect on all screen sizes. Now you can target different screen types with tailored blocks.
Device sizes:
Mobile devices

Tablet devices
Laptops & desktops
Create Unique Content for Screen Sizes
There's more with Pro 🚀
Unlock more powerful conditions when you upgrade to Conditional Blocks Pro
Show Block by Referer
Show a block when the visitor is referred by a specific domain. E.g. your visitor is coming from Google.com
Show Block by User Role
Great for member sites. Restrict blocks by multiple WordPress user roles.
Show Block by Device
Need to target iPhone, Android, macOS, or Windows users? Make it happen!
Show by Custom Field Meta
For the developers who use custom meta fields and reusable blocks.
Extra Features

Gutenberg Blocks normally show grey in the editor. If the selected block has any conditions then a blue indicator will be shown. This helps you quickly identify which blocks have conditions.
So, what do you think?
You have 4 options (you can also call a friend).