Finding the right WordPress plugins for your agency is a smart move and should be seen as an investment into your business. The right plugins can do many things such as workflow improvement, data analysis, and even marketing boost. However, you might feel overwhelmed with the number of plugins available on the web today. How can you pick the right one?
In this article, we will help you find the best WordPress plugins for your agency. We've reviewed these plugins and analyzed how they can help your agency regarding workflow improvement or client management.
WordPress Plugins for Agencies – A Concise List
Editorial Calendar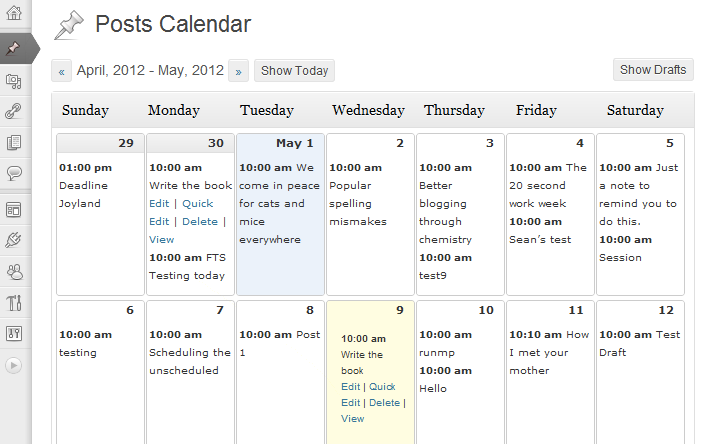 Best for Scheduling Site Content Efficiently
Consistency is very important for a client's website. If a website doesn't publish content consistently, it will lose momentum and authority in the long run. As an agency owner, you can prepare an organized content schedule for your clients. But what if the client lost track of the content schedule? In this case, the Editorial Calendar plugin can help a lot.
The WordPress Editorial Calendar plugin makes content scheduling easier than ever. Through the plugin, you'd be able to see all current posts and their publishing date. You can even change the publishing dates by dragging and dropping posts in the calendar.
Another useful feature of the Editorial Calendar plugin is the drafts drawer. This feature will help you manage drafts in an organized manner, effectively improving the site's content workflow. Other useful features include multi-author post management, post status visibility, and quicker post editing.
MemberPress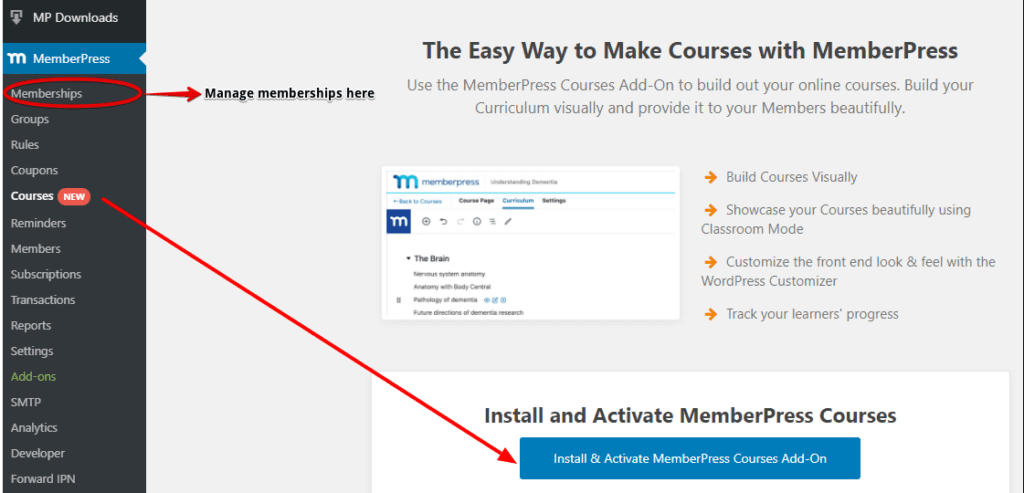 Best for Managing Exclusive Content for Premium Members
Have you always wondered if there's a better way to introduce content to a client site's members or subscribers? Well, the answer to your dilemma is a simple WordPress plugin known as MemberPress.
MemberPress is an all-in-one suite of responsive membership and monetization features that can increase the earning potential of your website. The main features of MemberPress are paywall, content drip integration, fast billing system, and digital downloads. MemberPress also allows course creation through the plugin's LMS platform.
Even though MemberPress is not free, its highest premium plan won't exceed $500 per year. The plan unlocks all of the features of MemberPress for up to 5 sites, and it also offers unlimited member capacity. 
Yoast SEO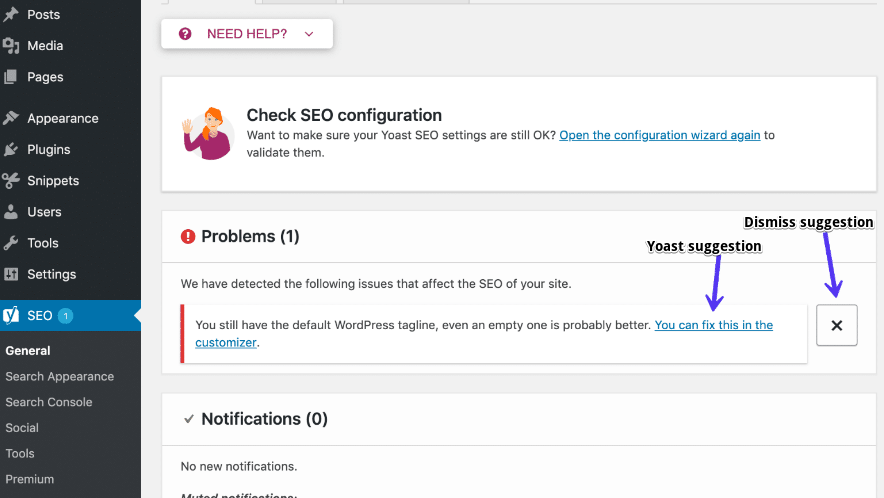 Best All-Around and Easy-to-Use SEO Plugin for Everyone
For many users, SEO is complicated. There are dozens of tools that can make SEO easy but they are also equally complicated or expensive. The Yoast SEO plugin solves this complication by introducing a detailed platform with lots of options and guides.
With the help of Yoast, you can now make highly optimized content, meta descriptions, and even better keywords. Yoast also allows bulk editing and snippet editing, further improving the optimization rate of your website. And as you probably know, it's important to build a well-optimized website for your client!
Just remember that Yoast simply scratches the surface of SEO. Deep SEO knowledge is still needed for the long-term maintenance of client sites, but the Yoast plugin will make the process easy.
Advanced Custom Fields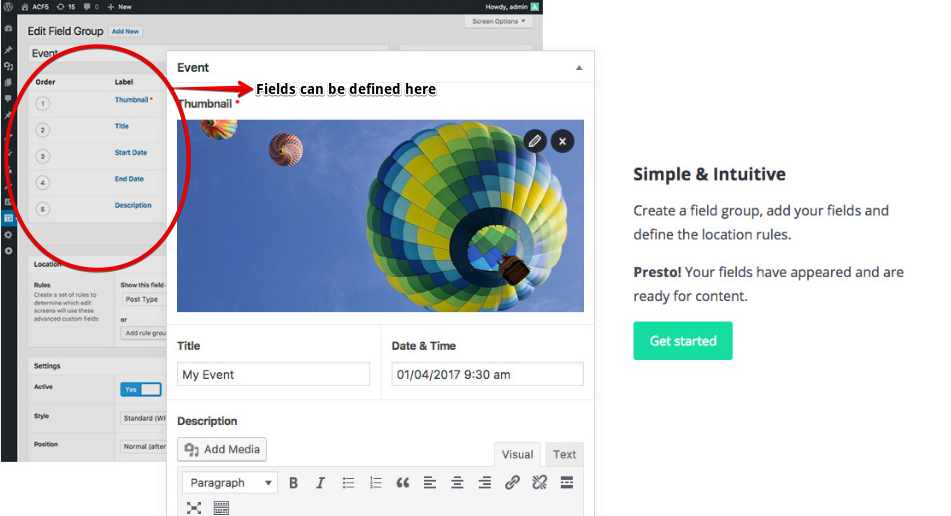 Best for Turning A Site Into An Effective Content Management System
Advanced Custom Fields is a useful plugin that allows you to set add custom fields within a few clicks. These fields will help you manage content accordingly, and they are even compatible with most WordPress themes. If a client's website is inefficient in terms of content management, you should consider installing Advanced Custom Fields.
While the Advanced Custom Fields plugin is free, it has a premium version. Under the premium version, you can access repeater fields (reusable fields), ACF blocks (advanced PHP customizable blocks), flexible content field options, and reusable image galleries.
JetEngine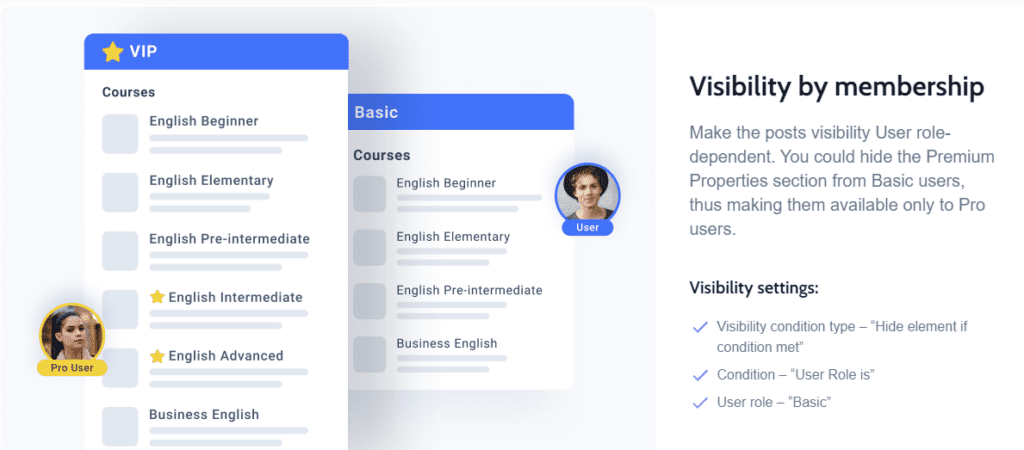 Best for Adding Modular Dynamic Visibility Conditions
Do you want to control the visibility of a website's content blocks? In this case, one plugin that can help you is JetEngine by Crocoblock. JetEngine is a popular plugin that can be used for WordPress sites, especially the ones built for Elementor. The plugin contains different helpful features such as visibility conditions, user role integration, and dynamic functions based on custom post types.
The JetEngine plugin is also modular in nature. This simply means that you can adjust options anytime and apply many interesting conditions to Gutenberg blocks. For example, a JetEngine condition can show and hide blocks with just a few clicks. All modular options can even be customized based on your desired preferences.
JetEngine's price starts at $43 and can go up depending on the extra features that you want. You also have the option to buy the other programs and widgets in the JetPlugins pack.  
Kadence Blocks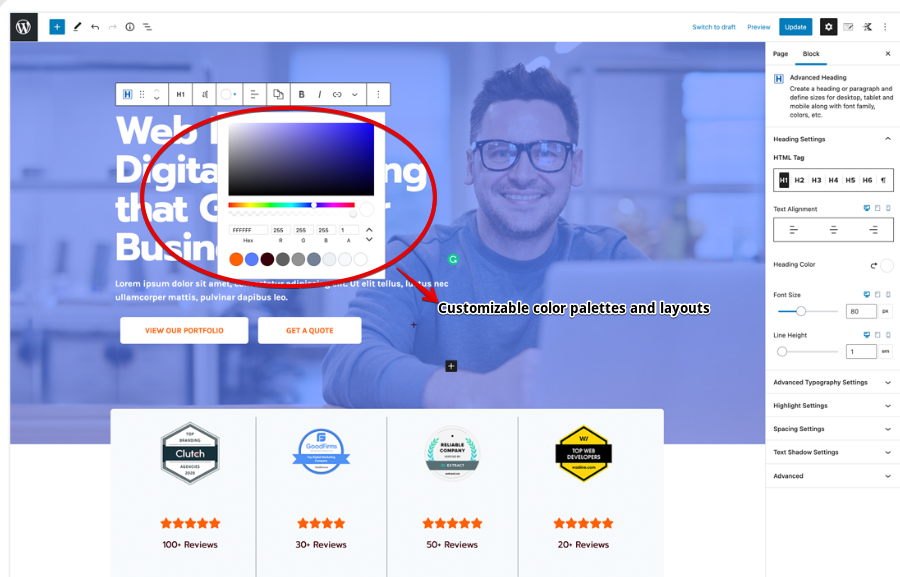 Best for Creating WordPress Sites from Scratch
If you are pressed for time and you need to design multiple sites from scratch, you should consider getting the Kadence Blocks plugin. Kadence Blocks is a flexible toolkit that expands the usefulness of WordPress Block Editor through numerous features. Some of the top free features of Kadence Blocks are intelligent block-loading system, responsive screen size control, full layout control, diverse backgrounds & icons, and customizable visibility settings.
While Kadence Blocks' free features are already powerful, just wait until you see the plugin's premium services. The most popular pro features of Kadence are scroll animations, dynamic custom field integration, page scripting, and direct access to premium design themes. Kadence Pro is great for building complicated agency websites with lots of pages and content sections.
Conditional Blocks – An Effective Tool for Making Custom Conditions in WordPress
All of the WordPress plugins mentioned above are definitely helpful in many ways. However, one plugin that can offer a precise, block-by-block customization approach is Conditional Blocks. This one of the best companion plugins you can buy to build block-based WordPress sites for your client. Conditional Blocks is also fully compatible with Full-Site Editing.
Basically, Conditional Blocks is a plugin that can help you make custom conditions in WordPress. Such conditions can be applied with every content block in the WordPress Block Editor. Currently, Conditional Blocks offers 14+ conditions designed for all types of WordPress sites.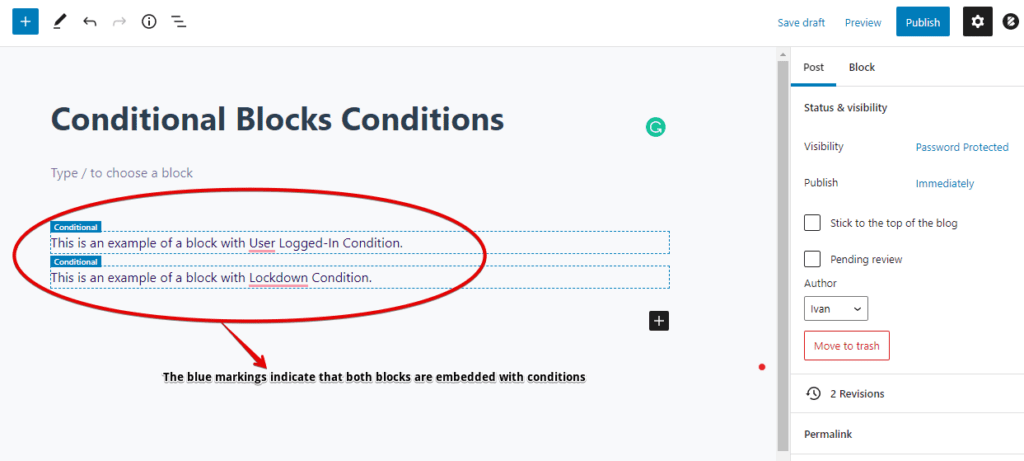 Here are some of the most useful and popular conditions of Conditional Blocks:
Lockdown (hide a content block from readers and site visitors)
Date Range (schedule blocks according to a specified date range)
Logged-in Users (show content to logged-in users)
Logged-out Users (show content to logged-out users)
Responsive (restrict content based on the screen sizes of users' devices)
User Roles (set content visibility based on user roles)
URL paths (an excellent condition based on nested URL paths)
HTTP cookies (set visibility based on browser cookies)
What Can Agencies Do With Conditional Blocks?
Busy agencies with limited budgets can use Conditional Blocks to improve the functionality of clients' sites. Additionally, Conditional Blocks doesn't require coding knowledge, allowing easy onboarding for beginners and pros alike. 
Your business will save on development research and costs.
Easily integrate with custom code or third-party plugins.
Lots of features ready to use with few clicks.
Plenty of documentation to explain each use-case.
Let's take a short look at Conditional Blocks' conditions. All of the plugin's conditions can be used to set up the visibility parameters of content blocks. The Lockdown condition, for example, keeps a content block away from view while it is still under construction. If you don't want your site visitors to see unfinished content, Lockdown is the right condition to use.
The User Role condition is also great for revealing special content to specific user groups. By using the User Role condition, you can tap on important niche groups while boosting your agency's marketing efforts. It's also possible to create better upsells through Conditional Blocks' URL-based conditions.
Another strong point of Conditional Blocks is compatibility with most plugins and advanced WordPress blocks (i.e. group blocks, reusable blocks). You don't have to worry even if your WordPress site relies on multiple plugins all the time. 
Conclusion
Choosing the best WordPress plugins shouldn't be difficult. The plugins that we've reviewed will help you make the right choice within the quickest time possible.
And if you still haven't made up your mind, you can always try Conditional Blocks' free conditions. The plugin can be installed in your client's website and set up in less than 30 minutes!