🙌 You triggered a condition by clicking a link from the WordPress repository – You can create this too with Query String Conditions!

Special coupon for you: REPO10 for 10% OFF
Essential to almost every WordPress site.
Click on any WordPress block & configure visibility
Conditional Blocks is a must have no-code plugin for WordPress. You can create dynamic & personalized content without technical knowledge.
WordPress Block Themes & Full Site Editing.
Works with almost any WordPress block.
Powerful Developer API.
I've made extensive use of the plugin across the live event site for WordFest Live this time around and it was exactly what we needed. I recently migrated that site from Elementor to standard WordPress blocks to improve accessibility and performance, the Conditional Blocks plugin really enabled us to make this transition.

Dan from Big Orange Heart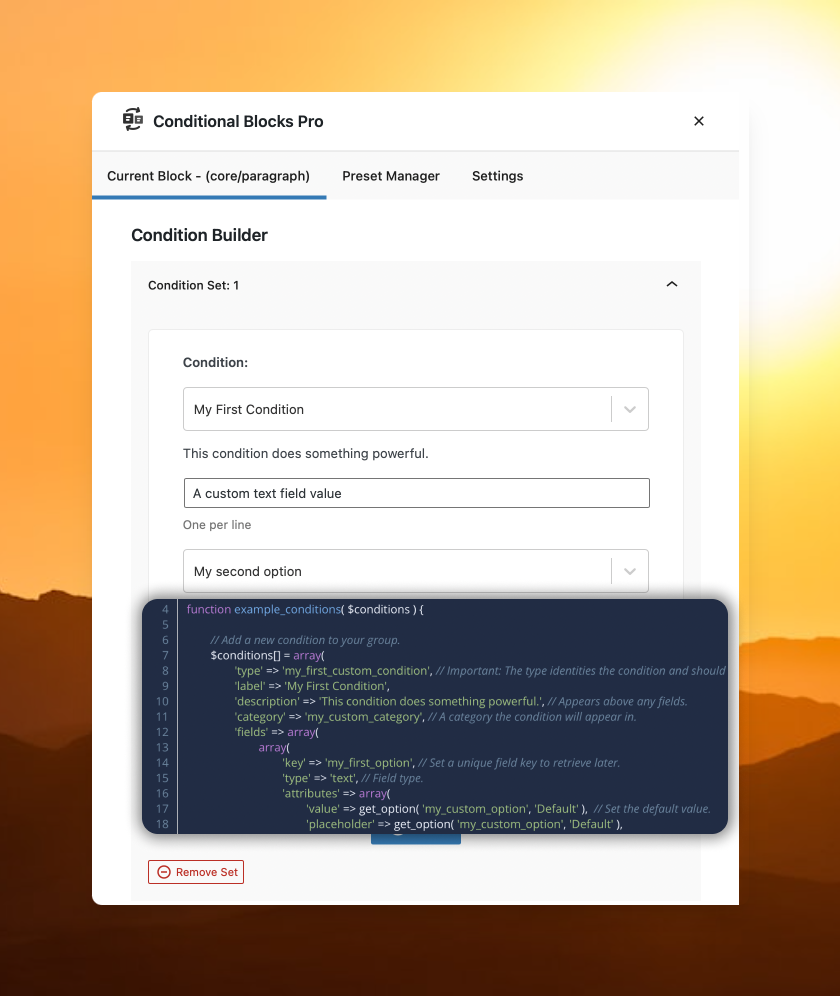 Learn about WordPress & Blocks
What can Conditional Blocks for WordPress do?
Schedule Blocks
Planning ahead saves valuable business time. Our Date Range Condition gives you the power to display block content between multiple date ranges.
Premium Content
Content is king in 2023. Are you king of exclusive content? Take advantage of our Logged in User condition or narrow your content down to specific premium users with the User Roles condition. Great for membership sites.
Unique Upsell Links
Reward people who click your unique link with coupons etc. Our URL Query String condition will allow you to create dynamic content based on URL variables. Try clicking this!
26+ visibility conditions Included
Not convinced yet? We've got 26+ features in Conditional Blocks Pro to help you create dynamic WordPress sites that your visitors will love. You can also check out our documentation to learn more about setting up each condition.
Perfect for Gutenberg projects ⭐️⭐️⭐️⭐️⭐️
I've recently switched to Gutenberg for making websites and this little gem was missing from my toolbox. It adds some much-needed options that are a standard in page builders.
It works perfectly and has a small footprint. It's simply a must-have for creating dynamic websites 100% with Gutenberg.
Top stuff!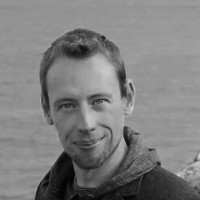 Maarten B
studiowombat.co
m
Amazing Plugin! ⭐️⭐️⭐️⭐️⭐️
The huge potential with this plugin, plus the new block editor is immense. I look forward to bringing this to future clients.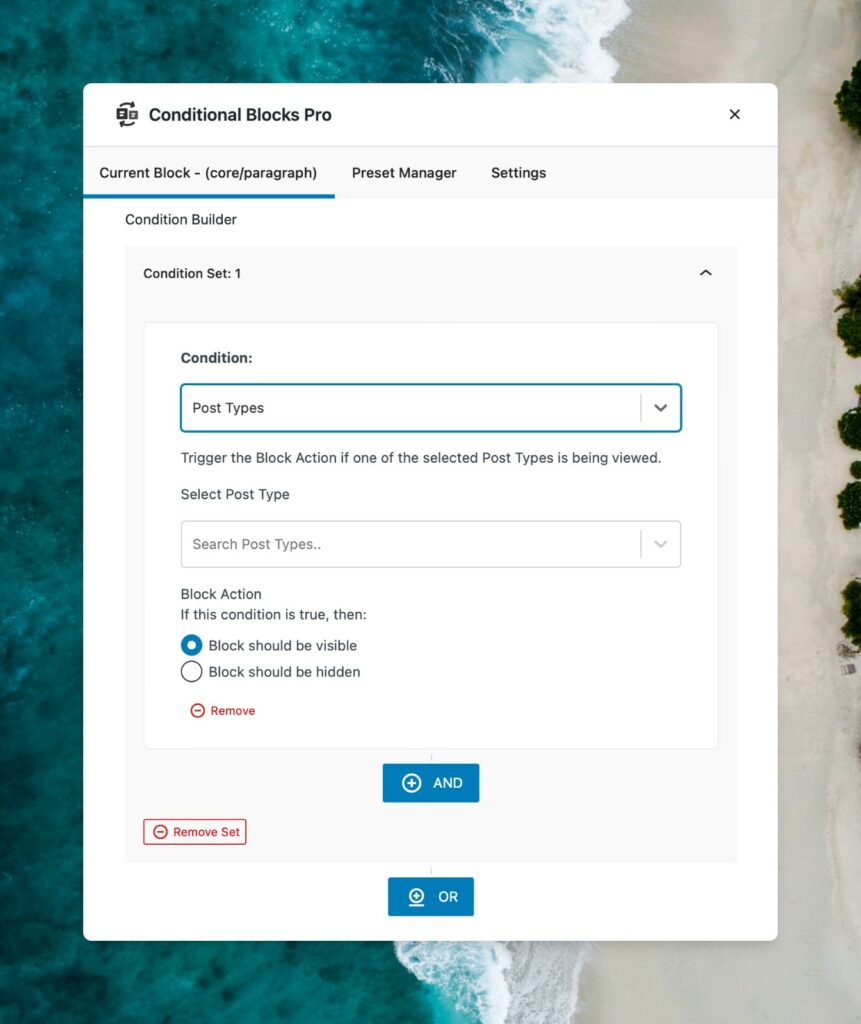 Why wait?
Create dynamic and engaging WordPress sites with Conditional Blocks Pro.