It's common for average users to get intimidated by technical tools or plugins. The solution to this problem is to use excellent low-code or no-code tools for building powerful WordPress sites. However, it's somehow tricky to find the best plugins among the rest.
If you're looking for the best low or no-code WordPress tools, you can learn a lot from this article. We've covered some of the best and easy-to-use WordPress tools for building a website. Additionally, we've added some tips on picking the best tool or plugin.
Why use WordPress as a No-code Option?
WordPress is the most flexible website creation platform for professional and personal needs. Users can now build their websites even if they don't have coding experience because of the functionality of the WordPress admin dashboard.
WordPress is also an excellent no-code option because it is supported by dozens of companies and organizations. Kinsta, for example, is a powerful platform that offers premium hosting solutions for users and enterprises. Kinsta's advanced infrastructure works effectively with the main features of WordPress.
Creating content in WordPress has become easier with the help of WordPress Block Editor. Now, you can build and edit content block by block. Additionally, you can manage the visibility settings of every block, making some content sections exclusive to specific users or roles. There are also tons of helpful videos and guides about WordPress, and the community is always filled with developers supporting the platform.
You can also turn your website site into an efficient and automated tool with the help of numerous well-developed plugins. Most of these plugins are free, and some are paid yet constantly maintained.
Low-Code and No-Code WordPress Tools – An Overview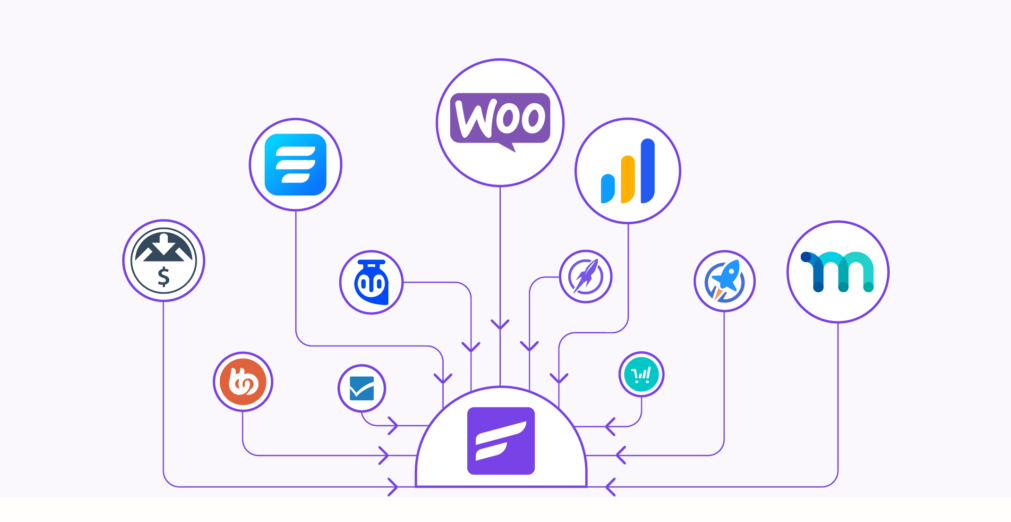 Best for creating automated marketing solutions
FluentCRM is a simple yet powerful CRM (customer relationship management) tool that can help you set up automated marketing conditions. Such conditions are useful for managing leads and taking them further down the funnel. FluentCRM is also great for long-term marketing campaigns.
These are some of the key features of FluentCRM:
Drip content management
Email campaign management
360-degree contact view for learning more about your leads
Lists, tags, and dynamic settings for contacts or leads
Customizable trigger and action blocks
In-depth granular reporting system
Seamless integration with other plugins
FluentCRM will help you save time by allowing functional management of all options within the WordPress dashboard. You don't even have to open up a new window despite the numerous automated activities that you want to try.
Another strong point of FluentCRM is its responsiveness when it comes to A/B testing. Since FluentCRM has detailed email campaign functions, it can help any website owner or admin in testing out headlines or custom content.
Instead of using multiple tools for your website's marketing campaign, you can just rely on the advanced marketing automation features of FluentCRM. Imagine the potential growth that it can offer to your website!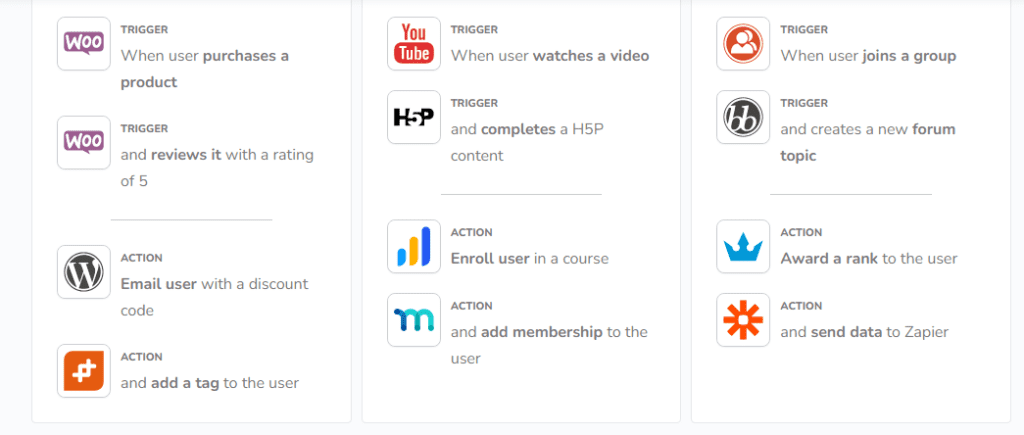 Best for creating automatic no-code workflows
Have you ever wondered if there's a seamless way to combine multiple plugins in one workflow? Well, the answer is AutomatorWP! This no-code tool is capable of linking various WordPress plugins through specific starting triggers. Once the triggers have been activated, they will produce the intended automated results.
Here's an example: whenever a customer purchased something from your online store (powered by WooCommerce), they will receive unique content based on your preferences. There are tons of starting triggers possible, and the automations are only limited by your creativity or vision!
Take a look at AutomatorWP's powerful integrations:
WooCommerce
LearnDash
NinjaForms
GamiPress
MemberPress
LifterLMS
Mailchimp
Elementor
ActiveCampaign
Zoom
WPFusion
AutomatorWP is also an easier alternative to Zapier. While Zapier is an effective third-party automation solution, it's somehow more complicated to use. With AutomatorWP, you will also have full control over your data. More importantly, you can access multiple plugin integrations within the WordPress dashboard.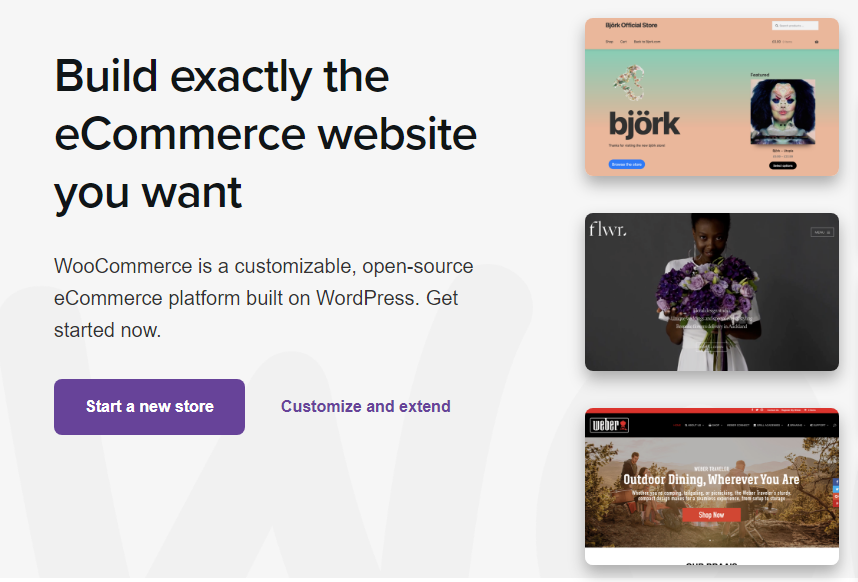 Best for making your own online eCommerce store
WooCommerce is a must-have plugin for any online store or e-commerce website. Through WooCommerce, you can access useful features such as payment processing, analytics, transaction management, theme library, and powerful extensions.
The beauty of WooCommerce is its flexibility, code-wise. This means that WooCommerce can be adapted or molded to fit any eCommerce project with the use of code or plugins.
Some of the best extensions of WooCommerce are PayPal, Stripe, Google Ads, Taxjar, Mercado Pago, HubSpot, and JetEngine. Most of the extensions are free, but some premium options offer greater functionality.
Another advantage of WooCommerce is its extensive resources for developers. Any developer with a unique e-commerce store idea can use WooCommerce to build the project. The WooCommerce community is also a great hub for developers and users alike.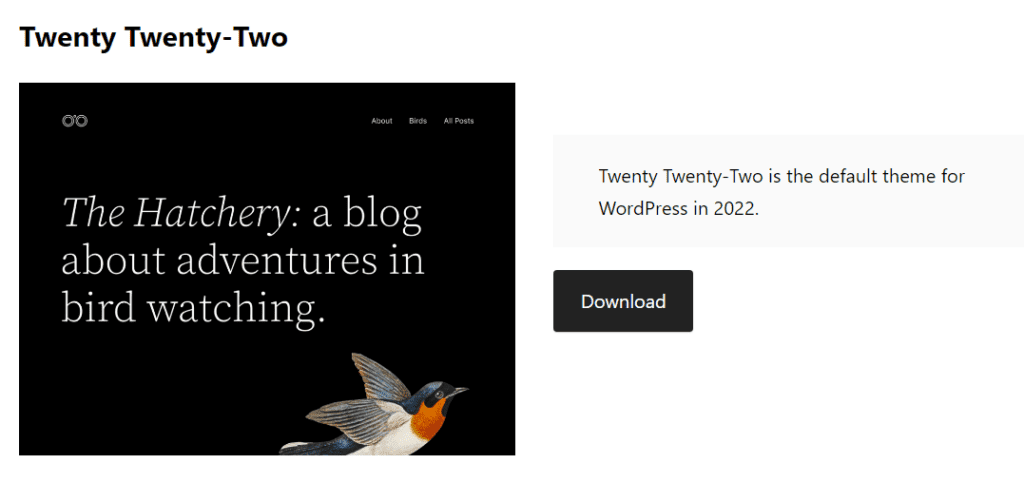 Best for making websites easily through drag-and-drop function
Full Site Editing (FSE) is one of the best features introduced in WordPress 5.9. While the feature is still actively being developed, it received tremendous positive feedback from the online community.
Basically, Full Site Editing expands the site-building capabilities of the WordPress Block Editor. In previous WordPress versions, you can build websites by customizing pages, posts, and blocks methodically. Such a capability demonstrates the usefulness of WordPress when it comes to site creation. Additionally, you can create websites quicker with the help of customizable block patterns and designs.
With FSE, the time spent on site creation can be reduced by half (or more). FSE lets you modify a site theme as one block. You can customize the block patterns and layouts unpacked from the chosen theme. It's also possible to edit color palettes to create fantastic design combinations.
In the future, there will be more FSE themes that users can tinker with. It's really a great time to use WordPress FSE to build your website.

Best for building sites using different themes and layouts
Blocksy is a block-based, low-code theme that uses WordPress blocks to create content. The theme contains dozens of ready-made website themes for professional or personal websites. Blocksy is also fast, efficient, and fully compatible with different page builders.
Blocksy relies on its own system to build a site's layout and design, and it also allows users to customize headers, footers, and every possible website section. Colors and typography can be edited in the Blocksy theme.
Blocksy also guarantees seamless WooCommerce integration. So if you're running an online store, you should take a look at the flexibility and usefulness of Blocksy. While Blocksy is more limited than WordPress FSE, it can definitely do the job well.
Best for making custom post types and taxonomies
Custom Post Type UI (CPTUI) is an effective tool that can help you set up custom posts and taxonomies for your website. By creating a custom post type (CPT), you can add unique content for team members, subscribers, and registered users.
One simple example of CPT is a dedicated 'movie review' page. In this page, visitors can write reviews of their favorite movies. Setting this post type using the regular editor will take a long time because separate sections must be edited accordingly. With the help of CPT and unique code, you can make a responsive movie review page and other types of interesting pages.
The CPTUI plugin eases the process of setting up and managing CPT code. Instead of managing all parts of the CPT code manually, you can use CPTUI to automate everything.
See the magic of CPT in this video.

Best for managing user roles within a website
User Role Editor is an excellent plugin that gives you fine control over your website's user roles. The plugin contains multiple checkboxes pertaining to different roles' capabilities. Turning these checkboxes on and off will set or remove the capabilities of chosen roles. With the help of User Role Editor, you can set the responsibilities of your team members and streamline your company's workflow.
While the User Role Editor's free version is already helpful, the plugin's premium version offers deeper functionalities. Some of the premium features are admin blocking controls, front-end visibility adjustment, widget visibility, module exporting & importing, one-click synchronization in network admin, and exclusive back-end page permission view.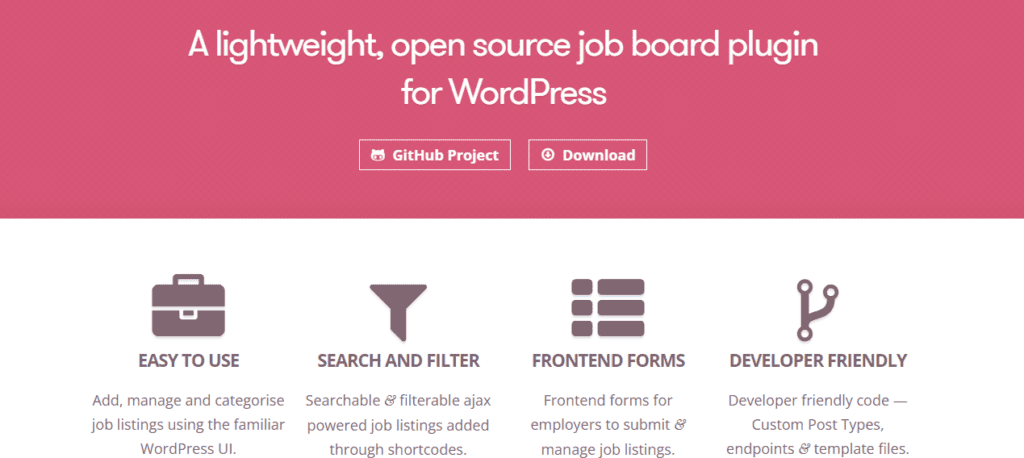 Best for adding customizable job listings on a website
WP Job Manager is a great plugin for websites with jobs board or listing functions. Even if you are a beginner, you can use WP Job Manager effectively because of its low-code requirements and CSS compatibility.
WP Job Manager also has an excellent filter function that allows site members (employers mostly) to search through active job listings. These listings are linked directly to your website via editable shortcodes. Plus, WP Job Manager offers editable forms that visitors can fill up anytime.
The other popular features of WP Job Manager are RSS notifications, employer or site member privileges, CPT compatibility, email connectivity, and customizable templates.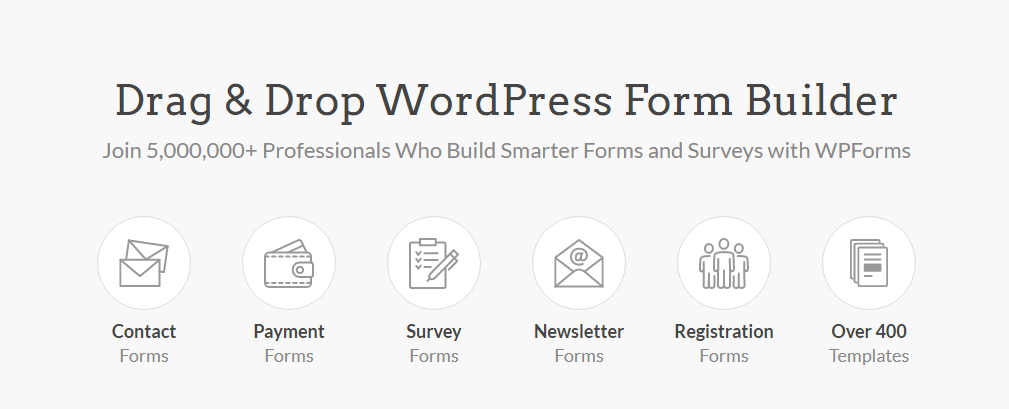 Do you need easy, editable forms in your WordPress site? Instead of building forms from scratch, you can just use a plugin called WP Forms Lite. With the help of WP Forms, you can make different professional-looking forms using drag-and-drop. WP Forms also offers a large library of form templates that can be activated anytime.
WP Forms Pro has advanced features such as payment collection, survey creation, job application forms, and conditional logic setting.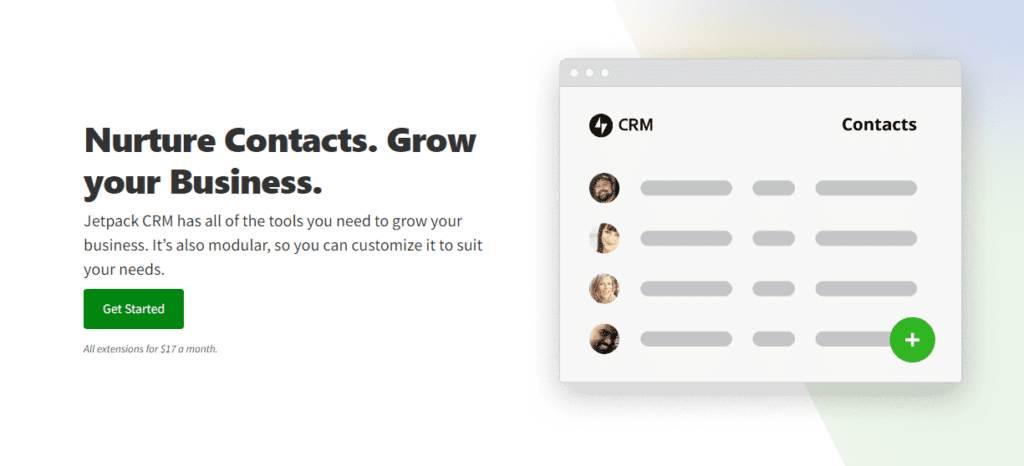 Best for making efficient and profitable CRM automations
Jetpack CRM is a flexible yet simple WordPress plugin that can be used for building invoicing solutions, client information portals, quoting systems, and order tracking systems. By using Jetpack CRM's features, you can turn your website into a revenue-generating business with a continuous flow of satisfied clients.
Jetpack CRM is also fully compatible with WooCommerce, benefiting different types of online stores and marketplaces. More importantly, Jetpack CRM's advanced features are all free.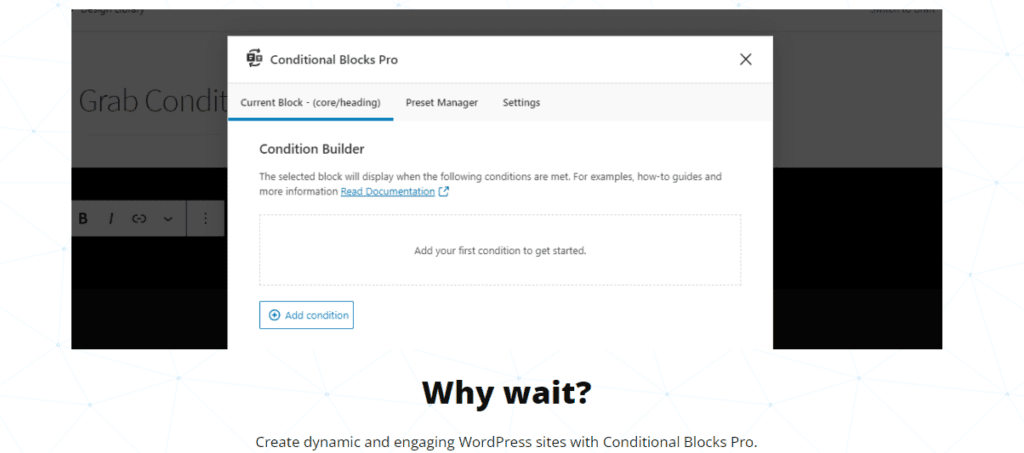 Conditional Blocks is a multi-functional plugin that can help you set the visibility of your website's blocks. By using Conditional Blocks' visibility conditions, you can build exclusive content for registered members, subscribers, and even new visitors.
Here are some of Conditional Blocks' most useful conditions:
Lockdown
Logged-In Users
Logged-Out Users
Date Range Condition
User Devices
CPT
URL Paths
User Roles
Archive
WooCommerce
Narrowing down exclusive content to your target users is a tried-and-tested way to raise your website's conversion rate. This makes Conditional Blocks highly beneficial for long-term campaigns and projects.

If you're looking for a collection of plugins to make your WooCommerce store efficient, you should check out Puri.io. Basically, Puri.io is a platform that offers several useful plugins for WooCommerce. These plugins will help you save time in terms of stock management, inventory, and store checkouts.

Occasionally, you might find some sources of code snippets from the Internet. These snippets are usually given out by developers, and they are designed to help users customize WordPress functions and plugins.
While code snippets (I mean the code itself) are useful in terms of overall functionality, they are not user-friendly. Code snippets have small margins for error, and they can cause technical issues if used improperly. So, before using any code snippet, be sure to back up your WordPress site at least once.
Here are some of the benefits of using code snippets:
Flexible functionality even without the use of plugins
Content-uploading function for contributors
Possibility to disable some functions of a WordPress site if needed
The function to protect your site from malicious server requests
Easy and customizable site pagination
Better thumbnail view of post images
You can utilize the functionality of code snippets by installing a third-party plugin called Code Snippets. This plugin will allow you to run code snippets directly in the WordPress admin dashboard. Additionally, Code Snippets provides an easy-to-use GUI to help you manage snippets easily.
How to Pick the Best Low or No-Code Tool Plugin?
Knowing about the most popular no-code WordPress plugins is one thing, but understanding the qualities of the best plugin is another. Before choosing a plugin, you must have a mental note of some important qualities and factors.
Fully Analyze Your Website's Needs
You should always know your website's needs before installing any plugin. By understanding your website from the ground up, you won't get distracted by the different kinds of downloadable plugins and tools. Plus, you don't need too many plugins for your website.
Here are some of the plugin categories that you can encounter:
Design plugins
Content creation or scheduling plugins
Visibility plugins
Marketing plugins
Social media plugins
Game and entertainment plugins
SEO tools
E-commerce tools
Security plugins
Analytics
Check the Plugin's Development
It's important to check out the plugin's development notes or changelog. Usually, the changelog will indicate the current changes implemented by the plugin's developers.
As a rule of thumb, plugins that are continuously being developed are truly worth your time. Whenever you encounter problems with such a plugin, you can be sure the developer will take action.
Know the Differences Between Free and Premium Features
Currently, there are lots of free WordPress plugins that can be downloaded today. Some of these plugins are really useful but some of them are less effective. There are also premium plugins with better features and extra options.
You should always check if a plugin offers free and premium features. Free features act like 'teasers' to the real effectiveness of a plugin. Once you've tested out the free features, you can always upgrade to a premium service.
You must also know that not all free plugins are well-supported or updated by their developers. If you're planning to build a fully functional website for your business, you must consider paid plugins as an investment in your business. After all, a premium plugin will always have ongoing updates for continuous healthy growth.
Consider the Developer's Extra Products or Projects
Many developers work on multiple projects at the same time. While checking out a plugin, you might encounter some links pointing out to a developer's separate projects. Take a few minutes to see these projects because you might find a better plugin or a whole new service that can help your site.
Also, keep in mind that developers' plugins generally integrate with each other. But if you mix and match various plugins, you might realize that some of them might not work effectively.
Conclusion
You don't have to worry about deep coding knowledge when building your WordPress site. At best, the WordPress plugins that we've reviewed will help establish the foundations of your website within a short time.
Here's a recap of all the reviewed plugins:
FluentCRM
AutomatorWP
WordPress FSE
Blocksy Theme
Custom Post Type UI
User Role Editor
WP Job Manager
Jetpack CRM
Conditional Blocks
Do you agree with our list of low-code and no-code WordPress plugins? Let us know what you think!