WordPress Archives are pages that are created to display multiple posts from different sources on your website. Archive pages can include category, tag, author, date, custom post type, and custom taxonomy-based archives. You'd already be familiar with a "Blog" page that contains all the blog posts. That is called an Archive.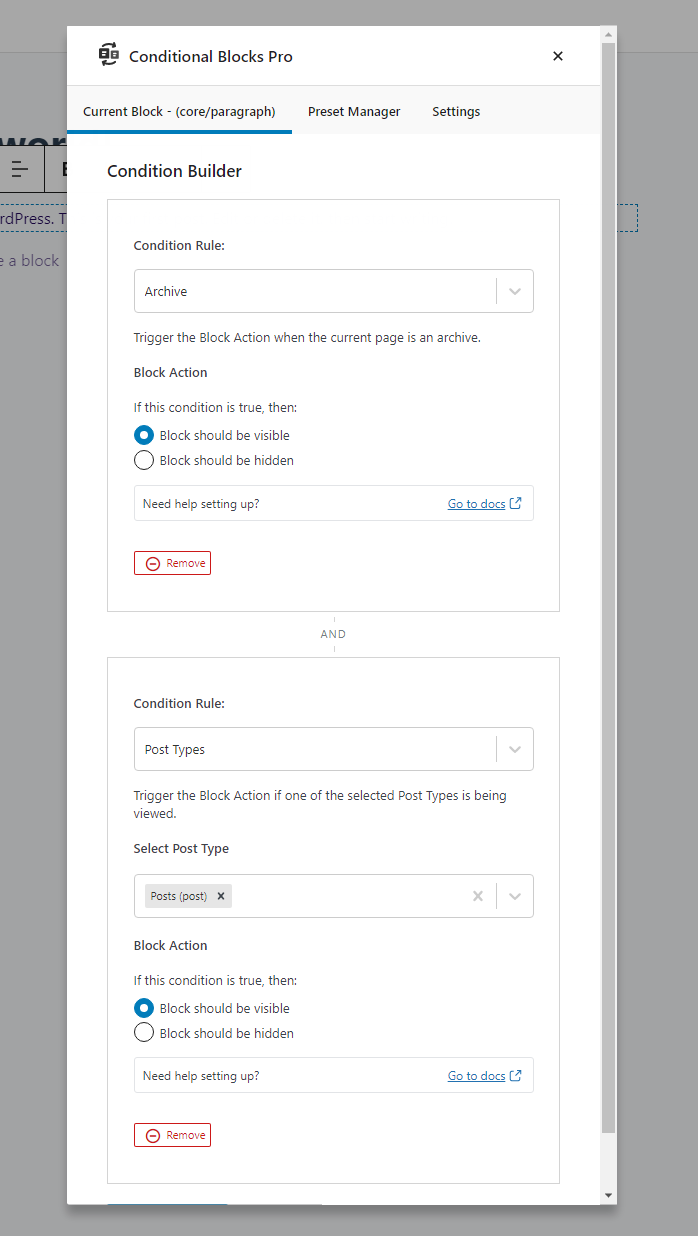 The Archive condition will check if the current page is an Archive and then trigger the Block Action.
The Archive condition is best used with WordPress Full Site Editing or Block Widgets.
TIP: You can combine the Archive condition with conditions such as the Post Type condition to narrow down the visibility of WordPress Blocks.