How to Upgrade to Conditional Blocks Pro
Upgrading your free Conditional Blocks plugin for WordPress is an easy thing to do. In this comprehensive article, you will learn about the easy steps of upgrading to the Conditional Blocks Pro version plugin.
Why You Should Upgrade to Conditional Blocks PRO?
Conditional Blocks Pro gives you a major advantage by allowing you to mix and match all 24+ conditions using AND/OR logic. On top of that, Conditional Blocks Pro allows in-depth conditional content setup, and it is also compatible with Full Site Editing.
Note: all existing blocks made with Conditional Blocks Free will continue to work with Conditional Blocks PRO. No conditions will be deactivated at all.
Upgrading to Conditional Blocks PRO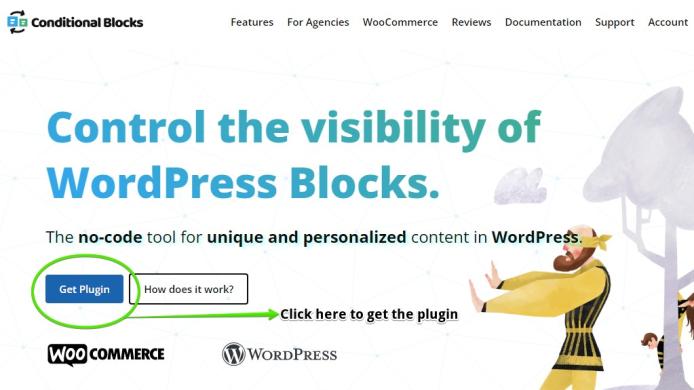 To upgrade to Conditional Blocks Pro, just click the get plugin button and you'll be taken to our comprehensive pricing page.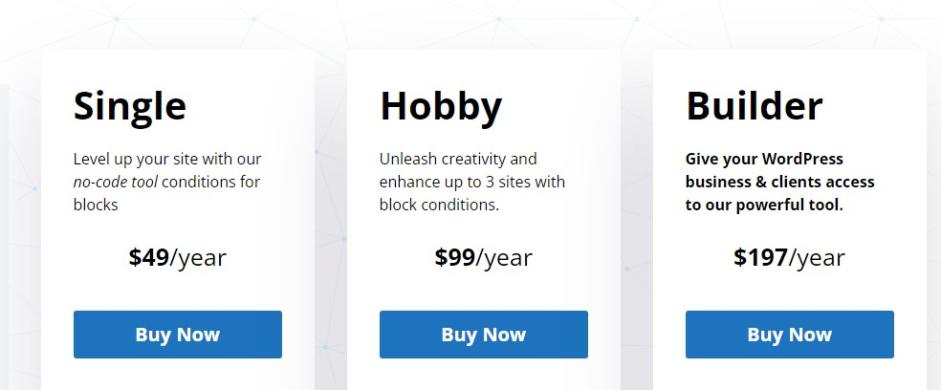 Simply choose any of the following options: Single, Hobby, and Builder.
The Single option will activate the plugin on one site, and it offers 26+ conditions with unlimited presets and active WooCommerce support.
The Hobby is a great option if you're running a handful of sites. It contains all the features of the Single option, but it can be activated on THREE websites instead.
If you're looking for a full business solution, you should check out the Builder option. The Builder option contains all of the features above, but it can be activated on 100 websites. Plus, the Builder option has Priority Support. You can read Conditional Blocks Pro Web Agency use. 
Just click the Buy Now button under any of the options.

In the checkout page, you can review the option that you've chosen. You can also enter your payment details and discount code.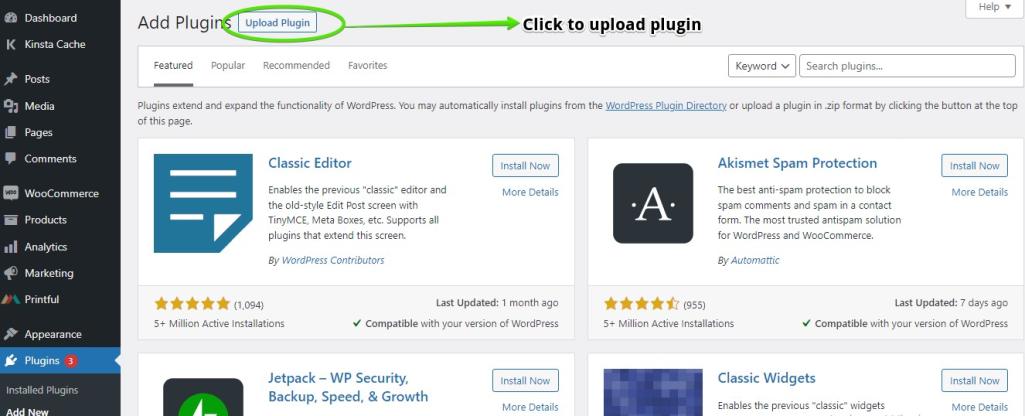 Once you've downloaded the plugin, just go to your WordPress dashboard's admin section and click add new. Select the Conditional Blocks plugin and you're good to go!
How to Upgrade An Existing Conditional Blocks License?

You can upgrade any of your existing Conditional Blocks licenses from the account dashboard. Choose any of the active licenses and click view upgrades.

Next, you will see the Purchase History page and the available upgrade options. Choose the upgrade option that you like and click Upgrade License.
You'll be taken to the checkout page same as above. Feel free to review your purchase details and billing information.
License upgrades are pro-rated, meaning the cost to upgrade will be in relation to the amount of time left of your existing license. You will then be billed the full price at the next renewal date.
If you purchased a yearly license for Conditional Blocks PRO, you have the option to cancel it anytime. You're always free to manage your Conditional Blocks license in any way you see fit.
Final Notes
Keep in mind that installing Conditional Blocks PRO will automatically deactivate the free version. Nevertheless, any blocks with free conditions will continue to work like normally. Don't worry!
Do you want to learn more about Conditional Blocks and all of its conditions? Check out our official documentation and browse the relevant sections anytime!