Just like our User Logged-in condition, you can target users who are currently not logged into your WordPress site.
Why?
There's a few examples why you might want to display unique content to users who are not yet logged in:
Create CTA (Call to Action) sections letting users know about the benefits of logging in.
Grow your membership site.
Grow your email list.
Easily let your users know if they are logged in or not.
The list goes on!
How?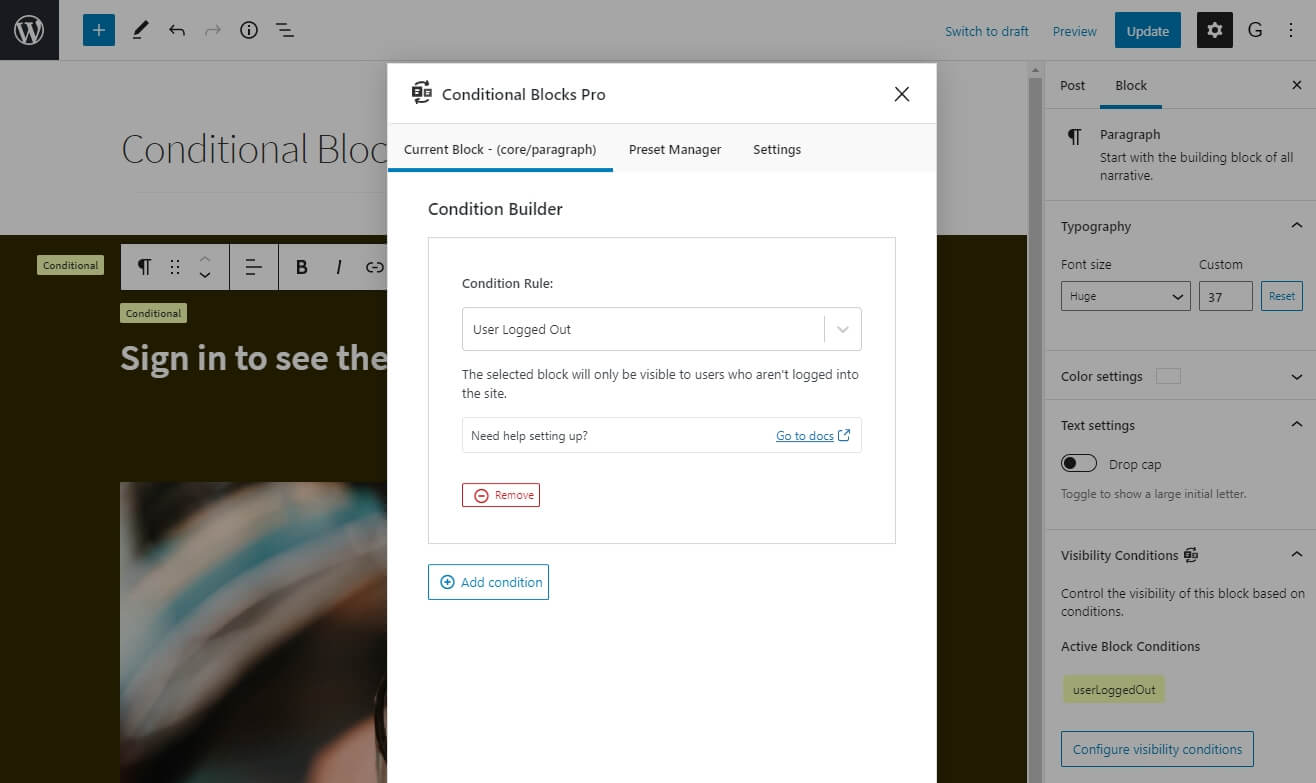 You can use the free version of Conditional Blocks or Conditional Blocks Pro to select any block (single or grouped) and set the User Logged Out condition rule. Once you save the page vistors who are logged out are able to see content!
Note: Once you select User Logged Out, the block will be hidden from logged-in users.