Conditional Blocks renders blocks on the front-end of your website using the conditions you've set. This means that any page with block conditions needs to be dynamic.
This is because the block content will always be changing depending on who is looking at it and how they match your conditions.
In order to keep your page dynamic, you should not use caching pluging to cache pages that have condtitional blocks.
Caching plugins will create a static version of the page – a copy that doesn't change. Think of it like a screenshot. This means that the same page will display for everyone without taking any conditions or other dynamic factors into consideration.
Therefore, the condition blocks may not appear to change if you have caching enabled.
You can still use caching plugins!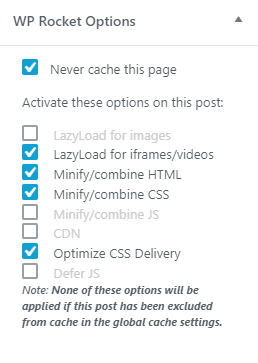 Most caching plugins like WP Rocket and W3 Total Cache will allow you to exclude specific pages from being cached. If you are experiencing issues with Conditional Blocks and caching plugins make sure you exclude the pages with block conditions from being cached.